---
NIROO

The Design & Build


Company
Are You Considering Building Your Dream Home?
You're at the right place.
NIROO is a design and build firm that works with a team of Architects, Interior Designers and Engineers to manage your project from Day One to final walk-through. For more than 20 years, our firm has designed, built and delivered magnificent estates. We want to be your high-end dream home partner.
Let us help you:
---
Get a Free Consultation to acquire the lot you desire
Design the layout of your dream home
Design your exterior layout of your dream home
Prepare the perfect Architectural and Structural drawings
Manage Construction costs within your budget
Build your home using our construction firm's steel and wood framing structures
Design your interior from A to Z--to create flawless finishing touches as envisioned by you and our Designers
Implement your interior designs using our artisanal craftsmen who will realize the beauty of your dreams
Consult and Design your exterior landscaping needs
Hand you the key to your new exquisite home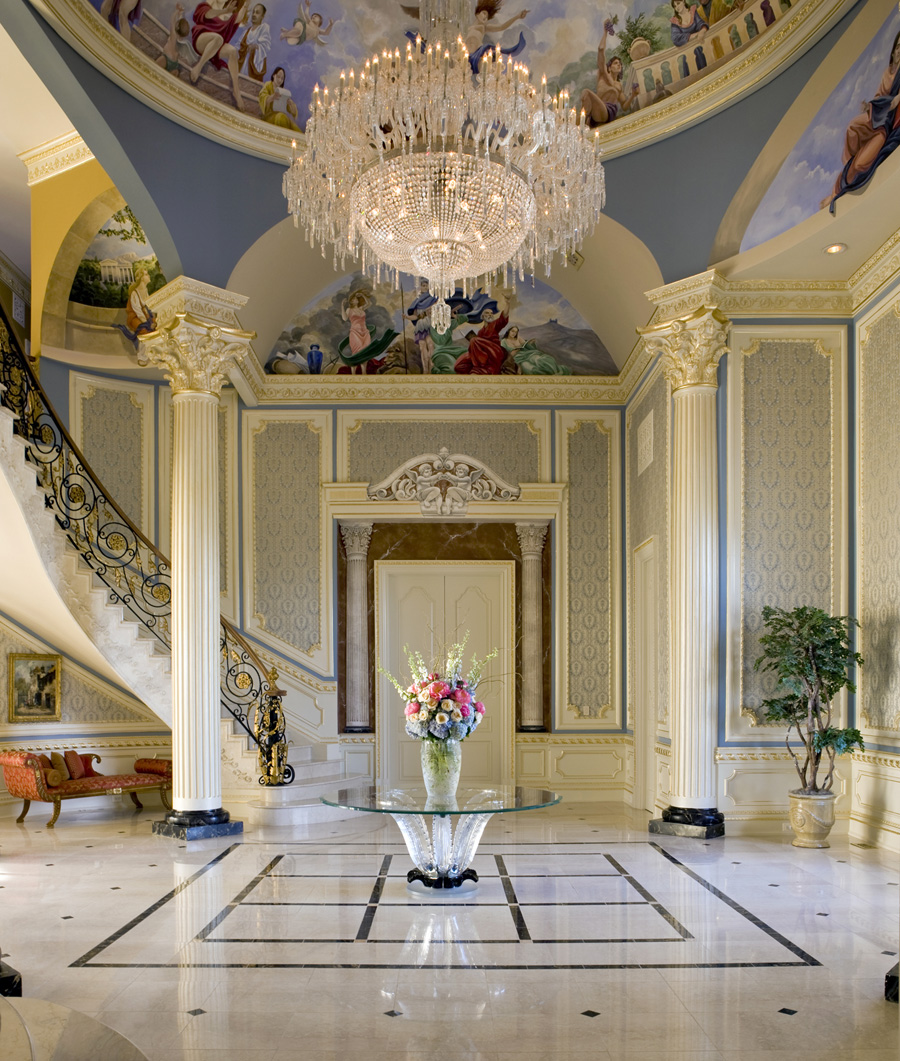 NIROO designs and builds Luxury Estates in the finest communities throughout Maryland, Virginia, Washington D.C., Atlanta, GA, Aspen, CO, and involved in many national and international projects. We combine leading construction technologies with sustainable materials; then, blend that with exquisite, Classical Design to achieve eco-friendly, solidly built timeless statements.
As an estate Design-Build specialist, we believe in the collaborative brainpower of all of us to design from the inside out, build and create a look and feel that matches your personality. We'll work to realize your world-class, singular American Dream home--built on experience, creativity, and integrity.
Come! Visit our Gallery to see visuals of our recent work. Detailed are the Four Phases we employ to build an estate that works on many levels. Call or click to tell us of your Dream Home Vision today!
---
Testimonials
See what our clients say about their experience working with us.
---
Dear David & Haleh, This letter is to thank both of you and the entire Staff at Niroo Construction, Inc. and Haleh Design, Inc. for their dedication, hard work and efforts to build and complete our "The Chakrabartis' Dream House on 1st Road in Fairfax, Virginia. I am thankful for both of your personal involvement and availability to look out of any unforeseen and unusual construction issues and activities and the dedication to take care of them professionally in a timely manner. Your quality of work, architectural design knowledge, dedication, integrity and trust worthiness is remarkable and is important to be mentioned here! I appreciate all the work you both have done. Finally, I would like to you know that I value our friendship and look forward to continuing it forever!

Working with the team at Niroo Construction, Inc and Haleh Design, Inc to design and build our custom dream home was an amazing experience from start to finish! We've seen many beautiful custom homes that were built and designed by their team and knew they were the ones to make our dream home turn into a reality. They are a talented company and we couldn't wait to begin building our very own custom home with the Niroo team. They helped us with the house location, detailed design of the layout of the floors as how we intended to use with their professional expertise, the exterior layout of our dream home, and create the perfect Architectural and structural drawings needed for county approval. The most important thing was helping us plan an estimated budget. Overall our experience with them has been great especially their professionalism in this particular project. Our home was built using sound heavy structures along with a high-quality architectural design. Haleh helped us to use beautiful materials throughout the project as well as designing the interior finishes to picking out the furniture. Her team and herself designed the interior of the home from the flooring to the ceiling to create flawless finishing touches envisioned by us and the team at Haleh Design, Inc. Her expertise is very outstanding she goes above and beyond for everything she does and we had a fantastic time working with her and the team. Mr. Niroo was able to get all required items at the best possible prices, the entire project cost was transparent with integrity. We are thrilled to create new memories with our family in our new custom home!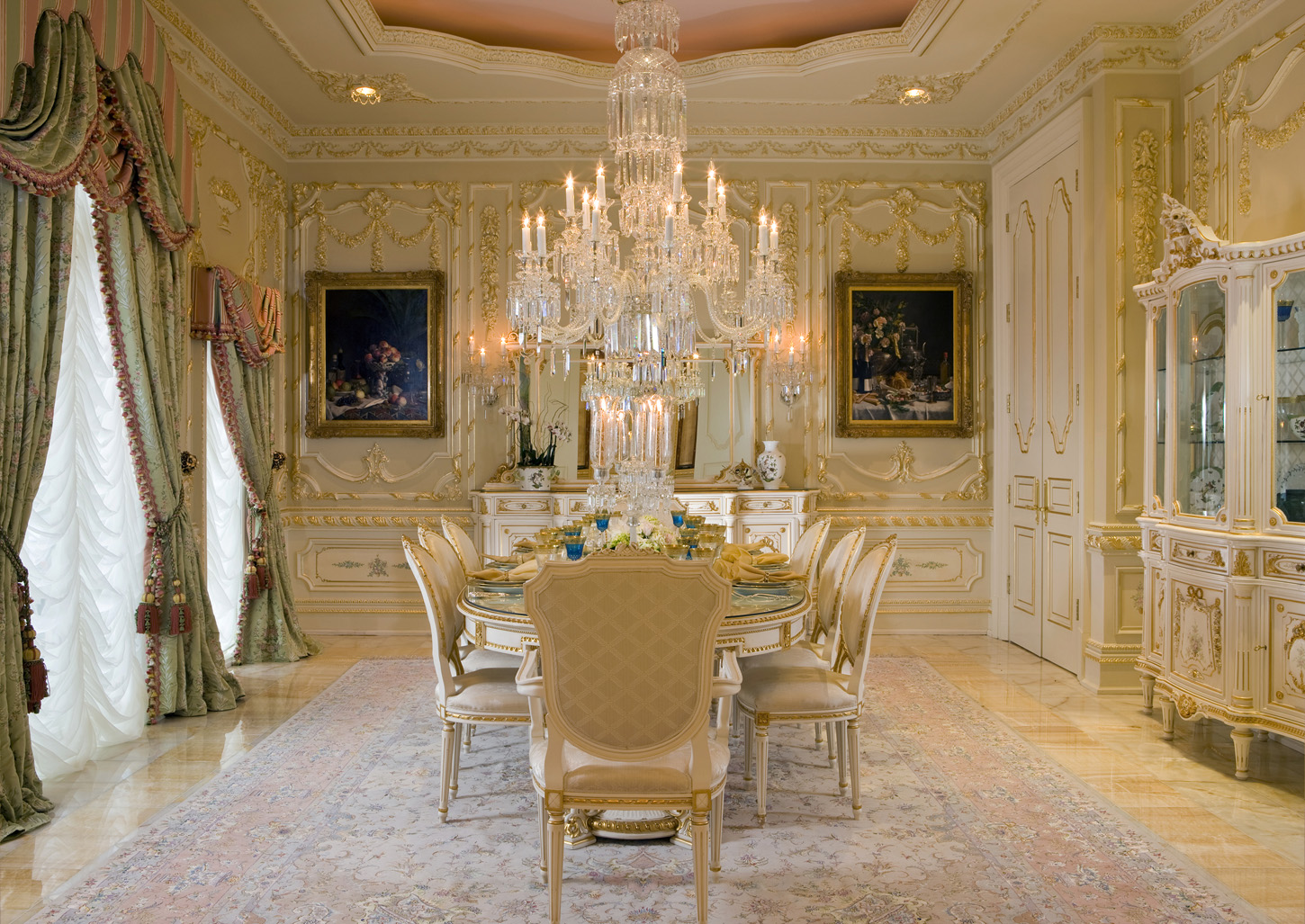 ---
Interior

Design Services
Luxury Design and Architecture
---
Whether designing the façade of a home, determining the spatial use of an interior, specifying materials and systems for new construction, defining furnishings, or adding distinctive decorative elements, our Interior Design partners work with clients to create environments with a Classical and timeless sensibility that embraces glamour, comfort, and a sense of welcome. Authenticity of vision is consistent throughout, from the conception and design to the selection of accessories. Focused on precise effort and fine detail, our partner oversees all aspects of design. Attention to nuance finds expression in each detail; every small element is essential to the pleasing whole, from the scale of a foyer chandelier to the trim on a decorative pillow.
Profile
NIROO, The Design and Build Company
---
---
Are you thinking about building your Dream Home and want to find a reputable and experienced Home Builder to manage the project from inception to completion in a timely fashion?
Our reputation as a renowned high-end home builder, has made us the best in delivering magnificent Estates & we look forward to creating your future luxury home masterpiece.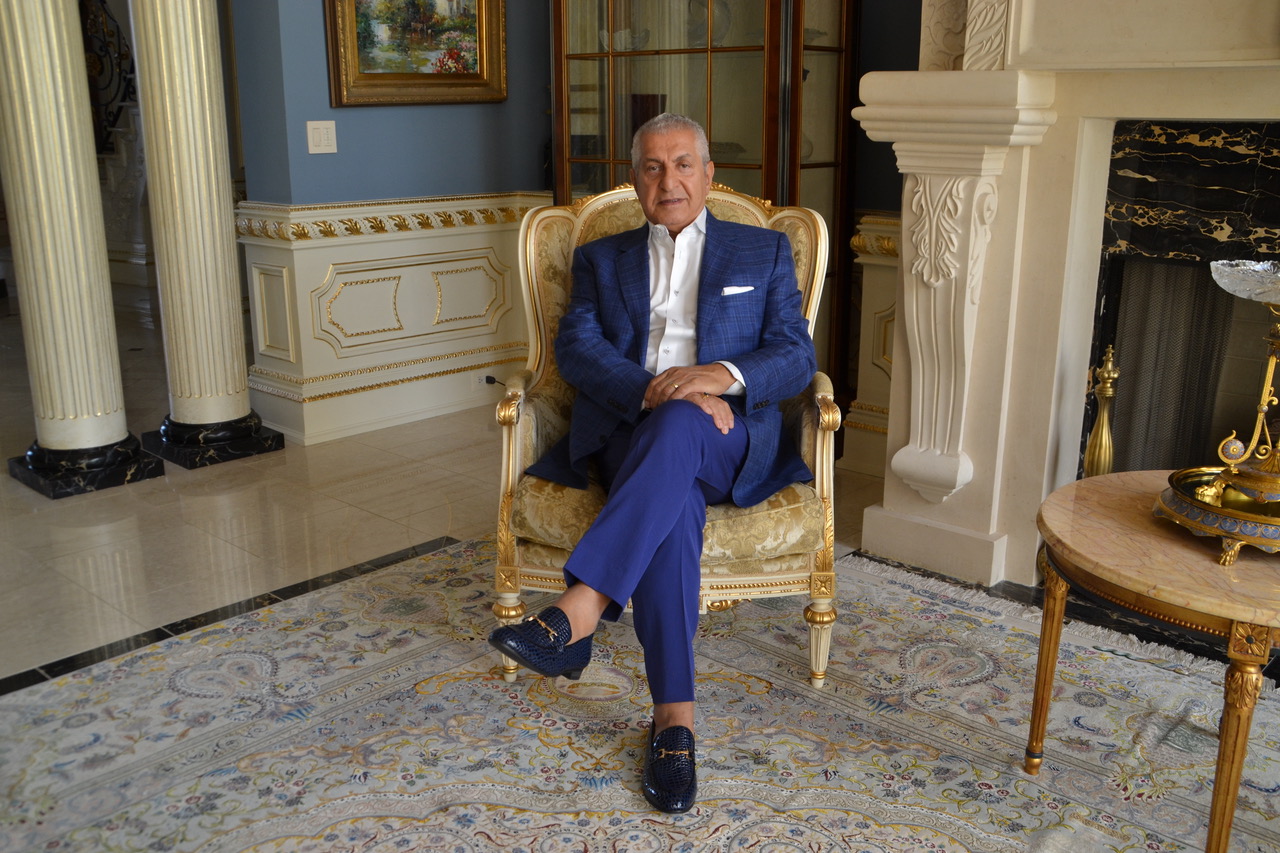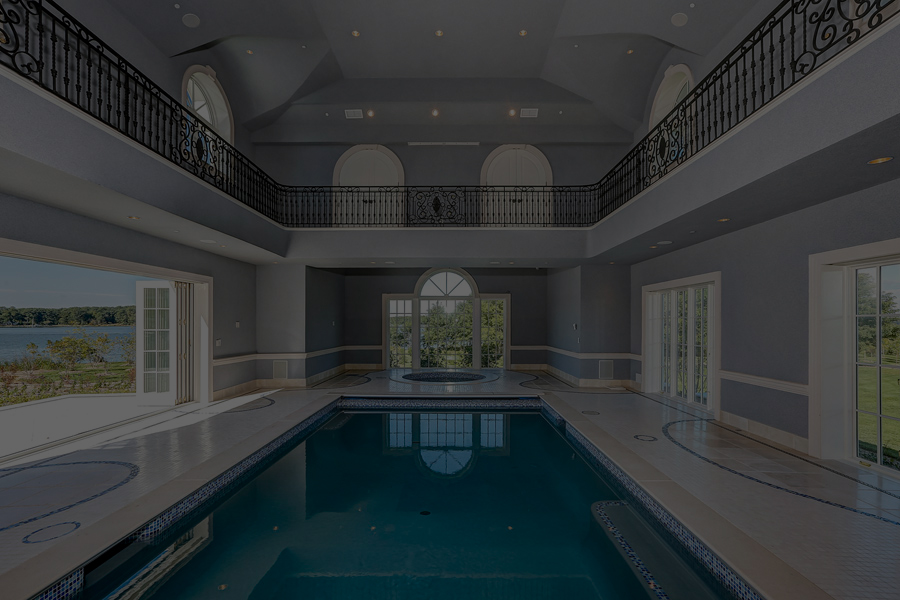 The NIROO Approach
---
At NIROO, we use a systematic approach that works efficiently from start to finish.

---
Every single Project that we design and build
--be it a Speculative or Custom home--
undergoes four thorough testing and refinement processes.
Land and Lot Process
We provide initial consultation to assist you with choosing the land for your custom home.
Why?
Lot factors such as slope, size, width and depth are key components toward determining how your home can be designed.
When coupled with your specific requests, we'll help you achieve both good looks and functionality from the very start.
Then, we go to Step 2.
Architectural Design Process
Here, we work in tandem with you, your architectural firm and their CAD/PDF file layouts to cooperatively walk-through each space.
We determine how each room fits into the overall flow.
After thorough discussion with all parties--including a structural engineering firm to ensure overall code compliance--the builder bidding process is implemented to determine construction costs.
Interior Design Process
NIROO will prepare designs, sizes and layouts on such items as cabinetry, closets and doorways on a floor-by-floor basis.
Then, together we'll create flawless finishing touches to create the 'dream' in your dream home.
The value to you is simple: our One Stop Shop approach from Day One guarantees that things go where they should and that they look just the way you want.
This integration of architectural design and interior design is a core service we provide that few other custom home builders offer. And in a 30,000 square foot home, there are many, many things that can go wrong when these two intersecting services are not aligned from the get-go.
Who needs the duplication of services, change orders and re-do's when our in-house approach gets it done right the first time?
At NIROO, Interior Design and Building Design cooperate.
Our singular ability to sit down with you on the first day and map out every little detail--from the 'feng shui' or 'feel' of your home to exactly how living spaces should flow from entrance to living, dining, entertainment, kitchen, bath and bedroom--is our core benefit to you.
Our decades of building experience and partners' multiple interior design awards back that up.
Builder Process
With NIROO, you benefit from our knowledgeable team of engineers, architects, and interior designers to create and implement a systematic, methodological approach that works hand-in-hand from start to finish.
Since most of our clients work on a 'cost-plus' basis with us, we're able to pass the savings we negotiate from our Tradespeople directly to you.
As a result, you'll save thousands--usually between 15% and 30%.
Your project will be totally secure via a gated fence throughout the entire construction process and it will include a dedicated Site Manager who is responsible for all materials, communication and coordination with various supervisory personnel.
Then, your Project Manager will work with the site manager, engineers and architect to implement each day's work that must be done.
And, every day, our owner David Niroo will visit the site to talk with sub-contractors and managers.
Thus, from the top down and the bottom up, we attend to your plans to make sure work is being completed correctly and efficiently.
---
---
October 7, 2019
Are you looking to build a sustainable and green home? Go with a green remodel and cut your costs significantly in terms of lower energy bills
[…]
October 3, 2019
As builders, we're asked all the time how to create a luxury home on a budget. Here are some tips! Lighting Interior design can make all
[…]
September 23, 2019
Building anything takes thought, planning and time. That was true when we were kids building with blocks and it's true today—just more complex! Having built hundreds
[…]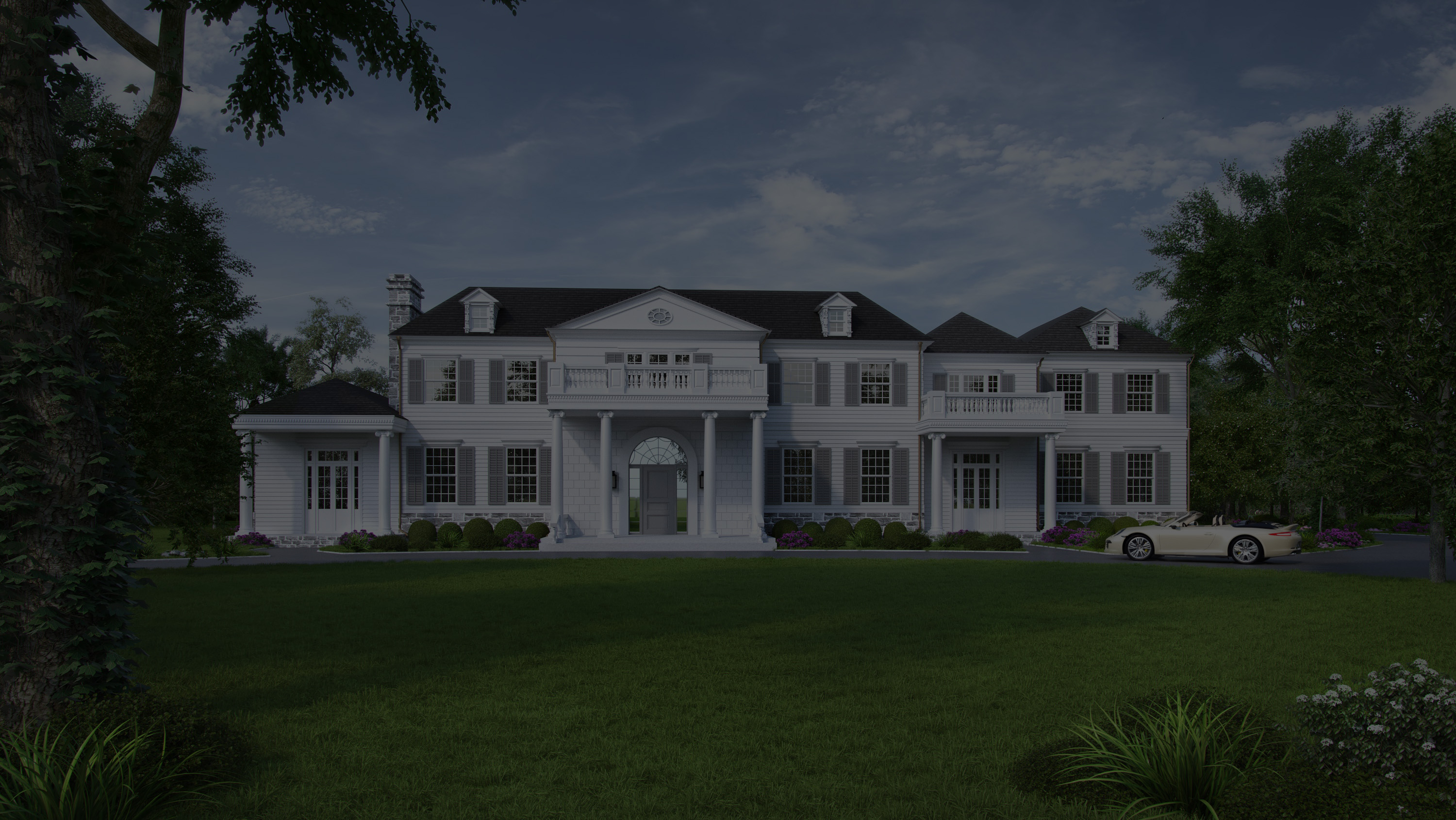 Contact
Get in touch with us for any inquiries